---

io's last memories are of the group successfully rescuing the general and stealing the book (The Tome of Blood) from Veradin. You are on your way back when you are intercepted by a strike group on vulture griffons and forced to land. The group, obviously a step out of your league with Nicci and Veradin leading it, demand the return of the book.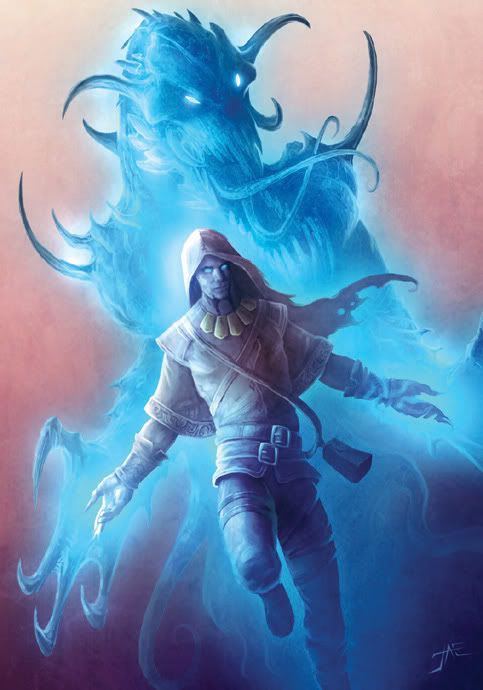 Talin orders to attack rather than retreat and the battle ensues. After Tsing Toa engages Nicci she fights back and on the third attack kills the courageous martial artist. Your last memory is funneling all of your life force into the most powerful stream of fire you have ever created, and those flames are your last sight on this earth…
Sucked back into the world of life, you are slammed back into a body, it is chained up and gagged. For a moment you still feel the pain of your flamethrower. Opening your stinging eyes, you see Veradin standing before you, his dark robes billowing and surrounded by the visage of a blue spirit with massive gaping jaws and claws. You look around and see you are in a huge tent, this must be the Imperial Camp. A glyph of strange symbols is painted on the ground below you in blood.
"Excellent, our plans are back on schedule" Veradin says in a disturbingly smooth voice.
" Togashi, prepare our new friend for the trip."
A bald Martial Artist approaches you, he has brown eyes and thick muscles, and seems sad. He reminds you of Tsing Toa, and the thought brings you still painful memories of your friend. A dark metal collar hangs around his neck, it seems like it was singed into his flesh and now a part of him. A tiger tattoo claws up his chest. He approaches with what seems like resigned regret and punches you once in the face.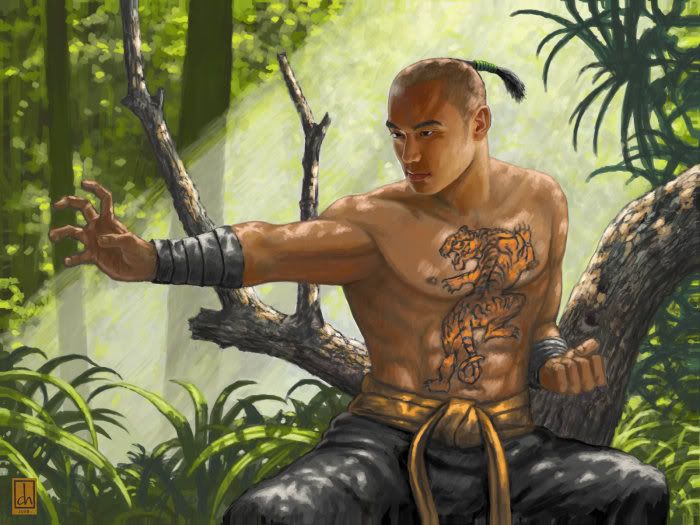 You awaken in the room of a ship. You arms and legs are chained to the walls but you are no longer gagged. The wooden vessel sways in the waters. The door creaks open and Togashi walks in with food and water.
"Good you are awake. i brought you some food."
The man asks if you are alright and then inquires if you knew Tsing Toa. When you question his curiosity, he tells you that he is Tsing Toa's half brother. Their father was in a troop of circus actors and he visited a prostitute in Endris City. The women kept the baby, but when the young boy showed skill in martial arts he was kidnapped and taken across seas. He has been kept in servitude ever since. He knows little of the world as he is kept in ignorance. Wherever he was taken, benders rule over all non benders with an iron fist, and terrible beasts of immense size roam the land. The benders engage in dark rituals with evil spirits.
Togashi explains the collar around his neck holds a spirit that Veradin uses to control him. Because he is a non-bender, he has little to no protection against the will of spirits, as benders have a much stronger connection to the spirit world and therefor are more capable when dealing with spirits. Togashi tells you that Veradin is furious because it seems Fow Bang Chow (who took the ritual) deciphered it in time to foil Veradin's plans, although Togashi does not know what those plans were. He plans to use you as leverage to get the ritual back so they cannot use it themselves in the future. After talking for a while, it is clear Togashi is sympathetic of you and sad to hear his brothers fate. He tells you Veradin plans to kill you either way and that he will give you a terrible poison that kills in minutes prior to meeting your group. Togashi slips a small vial into your robes.
"This is the antidote, you must use it within five minutes or you will go permanently blind, then another minute and you will convulse and die. They have been administering drugs to keep your mind hazy, this i cannot help you with. Good Luck my friend."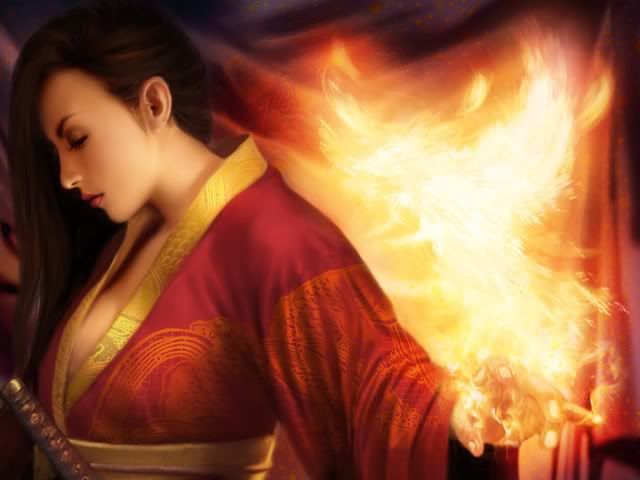 He walks out of the room after feeding you. You feel the drugs effect and fall into a deep sleep. You remember waking here and there but it is all hazy like a dream. After some time your are awoken on the back of a mongoose dragon, you are chained as before and gagged again. After some time traveling through the unknown forests with Veradin and Togashi, Veradin meets with some hooded men, ostrich horse cavalry, who tells Veradin
"They were seen heading northeast after fighting spawn at the Foothills Village."
Veradin smiles with delight and coins are exchanged. After more riding Veradin dismounts and draws another glyph in his blood. After pouring his energy into it, it begins to glow and six people appear in the circle.
"Welcome my comrades."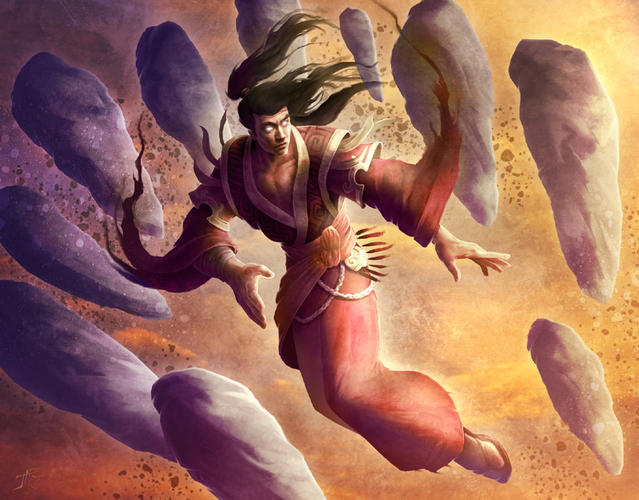 Two of the men are heavily armored guards and another is what appears to be some kind of dark priest or monk. All the other three with long black hair, one is a girl who they call Akima, she seems volatile and looks at you with supreme distaste the whole time. One is older than Veradin and has a beard, he is called Kunon. The last is younger and calls Veradin master, he is clean shaved and walks bare foot, they call him Dagato. They converse and you overhear that Nicci's Sister Kallie has escaped. Veradin curses and paces in annoyance.
"They are becoming a real problem, after we get the ritual back and size up their new skills, we must consider among our top priorities. They are too smart for their own good. But why Nicci's sister…. Unless…. no they wouldn't. Oh well, i guess they found sympathy in the girls plight, it is quite irrelevant now that Nicci is dead"
Whenever Nicci is mentioned Akima seems annoyed. After longer travel the group separates. Veradin, Togashi, and Dagato take you to a bluff where they hold you, Dagato scouts ahead. He returns with a prisoner, a girl it sounds like "They approach, it seems one of them has become a Werewolf. I found him attacking this one, i chased him off, figured this girl would be more use to us alive."
Veradin smiles "Excellent, well this is interesting. Take her with you and prepare the ritual on the other side of that ridge. We will need to make a hasty escape and leave our friends to deal with the Ethereal Defiler."
Veradin draws two symbols on the ground in his own blood, the guards stand beside them. The priest sits in one of the ritual forms. Then Veradin forces you to drink the poison and stands next to your left, Togashi on your right. You see someone approaching through the trees… It is your companions.